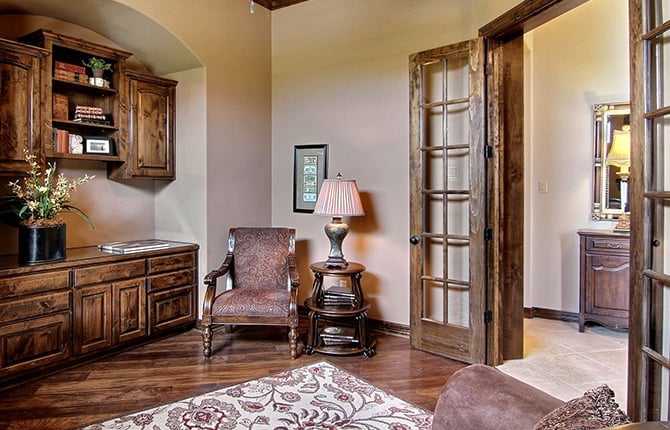 Our Philosophy
Live Oak Construction understands the true meaning of home. It is more than just an address, it is where you live and experience intimate moments amongst family and friends.
With over 20 years of experience we know that to truly be successful we must capture your personal vision and design a home that both reflects your personality and enhances your lifestyle.
Our commitment to you goes well beyond a contract. It is in providing you with constant support, attention to detail and incomparable customer service throughout your building experience. Our exceptional quality and outstanding craftsmanship ensure your dreams become a reality in a Live Oak Construction Custom Home built for a lifetime.

Builder's Story
Live Oak Construction Inc. was created in April of 1991 by Ronald A. Voss, a licensed professional engineer in the state of Texas. Mr. Voss, a 1970 graduate of Texas A&M University with a BS in Civil Engineering, was already President of Voss Engineering Inc., and was involved in his specialty of foundation and windstorm engineering, as well as surveying and light structural engineering for over 50 builder clients and numerous individual clients for well over 10,000 structures.
Ronnie Voss saw a need for the everyday homeowner to have a home built that was both structurally sound as well as design pleasing to their individual needs and lifestyle; hence the forming of Live Oak Construction Inc. To date, Live Oak Construction has been involved in over 600 homes ranging from $50,000 to upwards of $2 million dollars and prides itself on building every single home with the same structural and design integrity it was founded on. In 1993, the addition of another Texas A&M graduate in civil engineering, Richard Voss, Live Oak began to modify their approach to building homes to accommodate the ever growing need for a full service custom builder.
Today Live Oak's successful design to build program has made them the largest custom home builder in the Corpus Christi area. No other area custom home builder offers the combination of services Live Oak provides to meet their clients' needs or builds a home to the high standards Live Oak Construction prides itself on. In addition to building homes, both Voss's have completed their own developments in which to build in and are avid hunters and fishermen.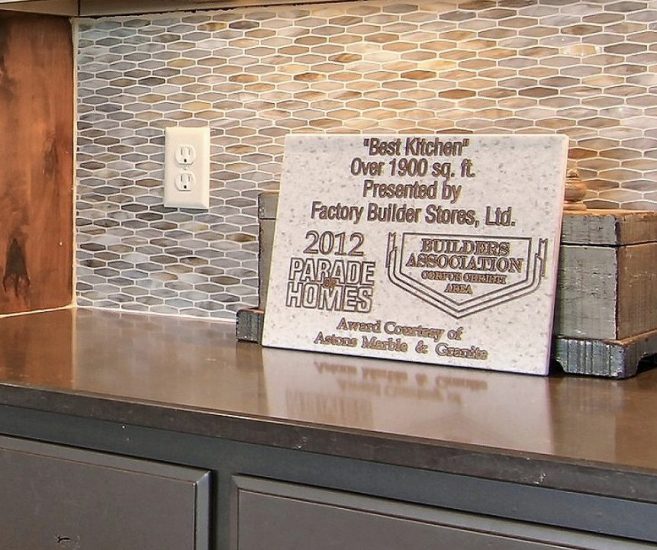 Awards
Parade of Homes 2019 Awards
$225k-$300k Category Best exterior/landscaping Best Master Bath Best Kitchen Over $400k category Best Floor Plan Best Kitchen Best Interior/Craftsmanship Best Exterior/Landscaping
Parade of Homes Best of the Best 2018
Over 2400 sq. ft. Best Design Best Kitchen Best Interior Best Exterior Best Landscaping
Parade of Homes Best of the Best 2016
• Over 1900 sq. ft. • Best Master Bath • Best Craftsmanship Award • Best Kitchen • Best Exterior • Best Interior • Best Design Award
Parade of Homes 2014 People's Choice Award
Parade of Homes 2013 People's Choice Award
Parade of Homes Best of the Best 2012
• Over 1900 Sq. ft • Best Floor Plan • Best Interior • Best Kitchen • Best exterior
Parade of Homes Best of the Best 2011
• Over 1900 Sq. Ft. • Best Floor plan • Best Interior • Best Bathroom • Best Exterior
Built home on Padre Island featured on HGTV
Best Exterior 2011 Parade of Homes
Best Interior 2011 Parade of Homes
Best Master Bath 2011 Parade of Homes
Best Overall Floor Plan 2011 Parade of Homes
Builders Association Showcase Builder 2010
Builders Association Builder of the Year 2009
Member of the Better Business Bureau
Member of Corpus Christi Builders Association